☰ < Open Menu
Decks and Patios Contractor Services
V.A. and Sons Construction
503-851-5279 - Free Estimates
Imagine a New Deck, Patio, or Covered Porch
Why We Love Decks and Patios
Decks, patios and covered porches with a view are our favorite projects for exterior remodeling. We know that our customers will enjoy many years of relaxing in the fresh air, with friends and family or solo. The feedback that we have received over these past twenty five years confirms our commitment to quality worksmanship and design that meets or exceeds our customer's expectations. We are experienced and professional in our management of your deck or patio project from start to finish.
"Open Room with a View"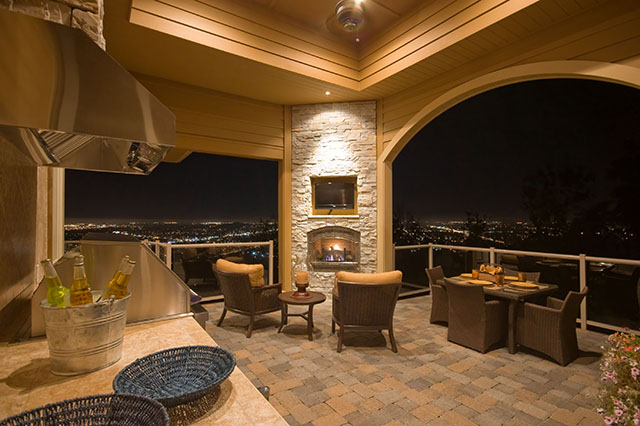 "A covered porch can provide a more elaborate idea from a deck or patio if it fits the needs and budget of a customer. "
Sometimes a project "takes on a life of it's own" in the planning stages.
A customer has plans for a deck, then asks questions about having it covered.
From there we might get questions about the covered porch having a masonry fireplace, an outdoor kithcen with a countertop, extension of the roofing, and styling of upper walls and ceiling.
Deck with a View
The large photo below shows how a deck was designed for the view, with a protective railing and side walls. The railing frames durable glass that provides protection and safety for children or pets. The deck panels are integrated in both style and construction.
☰ < Open Menu