☰ < Open Menu
How Siding Can Enhance Curb Appeal
V.A. and Sons Construction
- Serving Salem since 1996
✅ Why is Siding Important?
✅ Types of Siding
✅ Siding Manufacturers
✅ Siding Contractor Services
✅ Hardieplank Siding
✅ Siding Testimonials
✅ How to Maintain Siding
✅ Benefits of Upgrading to Fiber Cement Siding
✅ Pros and Cons of Vinyl Siding
✅ How Siding Can Enhace Curb Appeal
✅ Understanding the Different Types of Siding Materials
✅ Siding Installation and Energy //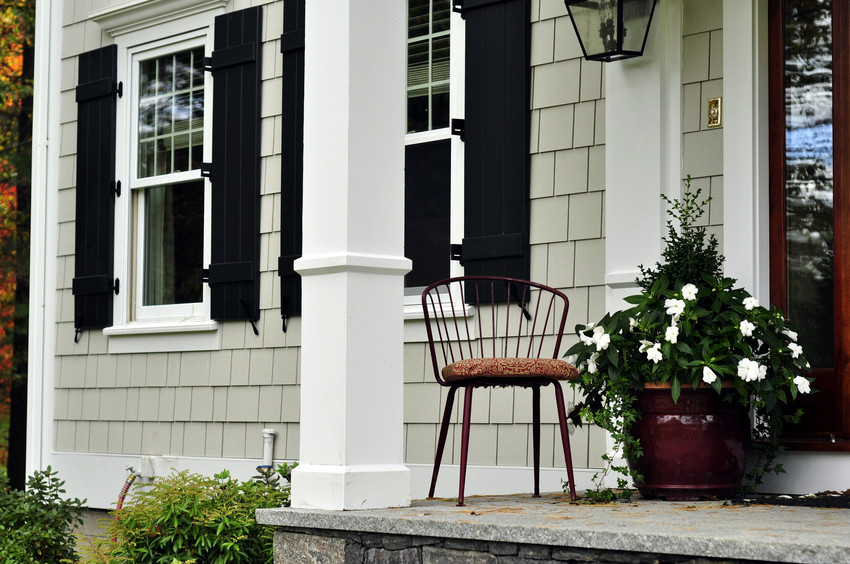 ✅ How Siding Can Enhance Curb Appeal
Your home's exterior is the first thing people see when they visit or drive by your property, so it's essential to make a great first impression. One way to enhance your home's curb appeal and value is by upgrading or installing high-quality siding. In this blog, we will discuss how siding can enhance the curb appeal and value of your home.

Boosts Aesthetic Appeal: Siding can dramatically improve the appearance of your home by adding texture, color, and depth. You can choose from various materials, textures, and finishes to create the perfect look for your home's style and personality. Siding can also hide imperfections and flaws, creating a clean and polished appearance.

Increases Energy Efficiency: High-quality siding can improve your home's energy efficiency by providing an extra layer of insulation. This can help reduce your heating and cooling costs, making your home more comfortable and environmentally friendly. Additionally, many modern siding materials are designed to reflect heat, which can reduce the amount of heat absorbed by your home during hot summer months.

Provides Protection: Siding is designed to protect your home from the elements, including wind, rain, snow, and hail. It can prevent water damage, which can lead to costly repairs and mold growth. Siding can also deter pests and insects from invading your home's exterior and causing damage.

Adds Value: Upgrading or installing high-quality siding can increase the value of your home, making it more attractive to potential buyers. It's a cost-effective way to enhance your home's curb appeal and give it a modern and updated look. Additionally, homes with high-quality siding tend to sell faster and for higher prices than those with outdated or damaged siding.

Low Maintenance: Modern siding materials are designed to be low maintenance, which means you won't have to spend time and money painting or staining your home's exterior every few years. Most siding materials can be cleaned with a simple hose down or a power washer to remove dirt and debris.

In conclusion, upgrading or installing high-quality siding can enhance your home's curb appeal and value in many ways. It can boost your home's aesthetic appeal, increase energy efficiency, provide protection, add value, and be low maintenance. When considering a siding upgrade or installation, it's essential to work with a professional siding contractor who can guide you through the process and ensure that your home's exterior is protected and visually appealing for years to come.
☰ < Open Menu